If you've researched what "marketing" is, you've likely run across the 4 P's of marketing. You'll see a lot of new variations of 6 or 8, but the original four were Product, Price, Place, and Promotion. Marketing your body-neutral business will use similar concepts with strong mission-driven messaging.
When you think about marketing, you most likely think about the promotion part, but after this article, you will see that this is just one small part.
If you're running a fitness business, you have likely tested some marketing methods and only seen variable success.
The fitness industry has littered media with body-centric advertising. Thankfully, a growing number of gyms and trainers are ready to do something better — focus on the intrinsic benefits of fitness instead of objectifying the body.
Here are the 8 P's of effective body-neutral fitness marketing:
Purpose
People
Presentation
Product
Place
Preparation
Promotion
Price
Like any system, you can't pick one and expect the whole thing to work. When you implement a strategy for all 8 P's you will:
Lead with passion and purpose and authentically speak to the women who need you most
Choose the right team of people to build a positive and mission-driven community (this includes members and clients)
Utilize body-neutral language and an inclusive visual brand to create a consistent message across all platforms
Develop a product that aligns with the promise you've made and delivers the value of your knowledge
Communicate (early and often) with a proven system to alleviate common anxieties women have when starting something new
Prepare a space that evokes all senses and puts women at ease
Authentically promote your purpose and service through various platforms
Set a pricing structure that is simple and effective and provides your business with the revenue needed to continue your mission
Let's break each one of these down a bit more.
Purpose
If you haven't already, stop and create a mission statement for your business. Your purpose should be written down, shared, and used when making all decisions for the company.
Your purpose should feel like a personal passion. It can't be dry or generic because this is the backbone of your business.
Women (and the younger generations) look for businesses that share their beliefs.
If you're worried that making a strong statement in your mission will alienate potential customers, don't be. When women choose you for your purpose, they will help to build your culture and community.
3 strategy tips for your PURPOSE:
Be authentic. Speak from your heart, and the right people will find you.
Be specific. A generic mission statement is as good as none.
Include your purpose in everything from your website to your spoken introductions to new members/clients.
People
Your community and culture will define your business. Lead by example and follow your purpose.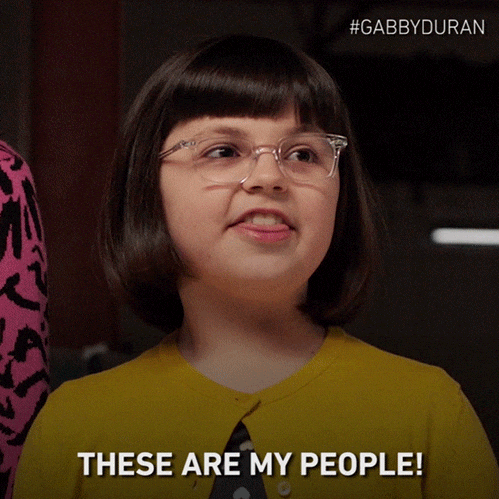 Choose your team based on their alignment with your values. You can train systems and movements, but you can't teach them to believe in your mission (if they don't already).
Not only can you choose your team, you can also choose your members/clients. If someone isn't a good fit for your culture, you can direct them to someplace that might be a better fit.
Creating a positive and purpose-driven community is intentional.
3 strategy tips for PEOPLE:
Hire from within (if possible)
Diversify your team as much as possible
Lead by example (I can't say this one enough)
Presentation
The devil is in the details! Comb through every physical and virtual material in your business. Your messaging has to be consistent.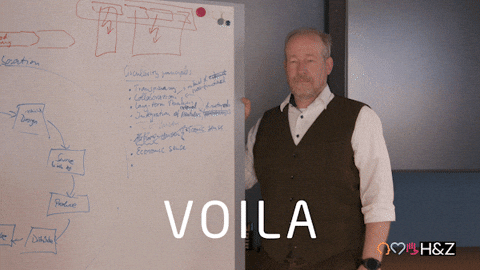 Your presentation includes things like:
your visual brand and identity
your message (the words and phrases you use)
the collection of all visual materials about your business
You can't aim for body-neutral marketing in some places. It has to be consistent messaging throughout.
Here are some simple guidelines for body-neutral presentation:
Use imagery showing a wide range of people, shapes, sizes, colors, abilities, etc. Do this as authentically as possible. There's no need to fake representation.
DON'T use words and phrases that mention the body like tone, sculpt, burn, calories, shape, weight loss, etc.
DO use words and phrases that reference any intrinsic benefit and stay focused on how fitness makes you FEEL. For example: strong, empowered, confident, de-stress, powerful, balanced, focused, etc.
Communicate things that aren't present in your gym because they have creative negative experiences for many women—for example, no diets (or diet talk), pressure or judgments, or anti-fat bias.
3 strategy tips for PRESENTATION:
Be consistent
Be clear about what your gym is and what it is not
Represent all women and avoid body objectification
Product
Creating a marketing strategy isn't complete without an excellent product. Your product has to align with everything you've promised, or no one will stick around.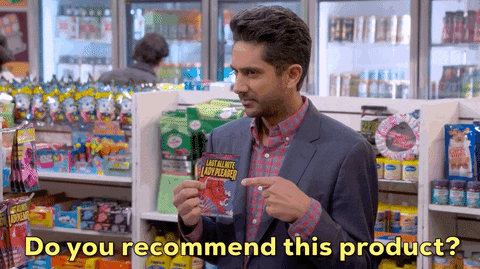 Over 75% of women avoid the gym because they fear being judged for their appearance or performance. Your fitness business must include at least one product or service that addresses this problem.
Over time, the growth of body-neutral marketing will allow women to feel more comfortable in the gym. For now, services and products should help repair women's relationships with fitness.
Consider these as solutions:
A beginners class or program
A women's-only class or program
A specific on-boarding experience for women
Programming specifically designed for women
If you're not delivering the service directly, the training your team goes through is imperative. Team training requires your program to be consistent and well planned.
Your product must deliver on your promise — in fact, it should over-deliver.
3 strategy tips for PRODUCT:
Create at least one product or service that is designed for women
Over-deliver
Develop a consistent experience
Place
Your space is the home of your business. How you present your space can determine how someone feels or how they feel about your service.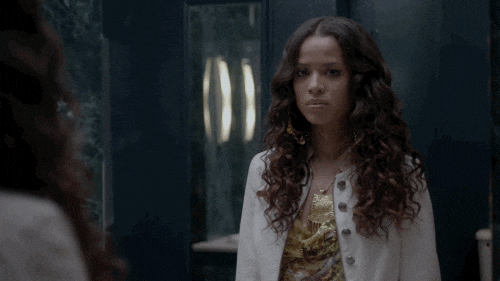 Consider how your space flows, what sounds are present, and how it smells. Some of these things may be more subtle than others, but they impact the experience.
Your body-neutral space should not have:
mirrors (unless used sparingly so they can be avoided)
scales
images that objectify the body
mention of measurements
seating that is not accessible to all body types
Once you've designed a friendly and welcoming space, you must keep it clean and your equipment maintained. People will take note of things like cobwebs and ripped padding.
3 strategy tips for PLACE:
Keep it tidy and smelling fresh
Ditch the mirrors and scales
The devil is in the details
Preparation
You want to be proactive and not reactive in your business. Preparation can include planning events or schedules, setting up classes, and communicating with members.
If done well, your team can feel confident, and your members can feel supported and welcome.
Your business should have written systems of how everything works, consistent scheduling, tools that support communication, and strategies on how to grow and improve.
Women love details and want to know as much as possible to prepare. For new members/clients, make sure you communicate things like
what to wear
what to bring
how long is the session
who will greet them
where is the entrance
what to expect during the first session
what will their next steps be
For members and clients who have been with you:
improvements you're making
training tips
answers to common questions
invitations to learn more or to get more involved
schedule changes
upcoming events
3 strategy tips for PREPARATION:
Write down everything you do in one day — make these your first written systems.
Look through common membership questions and update your communication to new members
Plan your schedule for the next three months, including classes, events, and communications (such as newsletters, registration, etc.)
Promotion
This method is the one people most think of when they think of "marketing." Your marketing will use basic advertising strategies, but your message will be authentic and utilize the methods in your body-neutral presentation.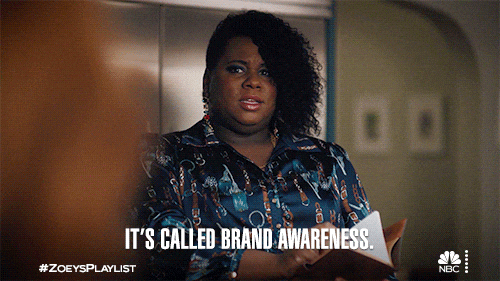 When making purchasing decisions, women value:
the opinion of others
the quality of the product
the alignment of your mission with their personal belief
Trust
Your promotion has to show women your vibe and allow them to visualize themselves in your community. Here are places you need to be promoting your business:
Your website
Google My Business (including reviews)
Google Adwords
Social media (all relevant platforms to your audience)
Facebook/Instagram advertising
Paid advertising can easily pay off with quality leads. Converting those leads will be up to the consistency of your systems.
For example, your ad promises to be a body-neutral space, but your coach mentions losing weight during an intro. This inconsistency will destroy your trust with your new customer.
Building trust with women will happen across multiple platforms, from your online ads to the experience she has inside your gym.
Advertising can be a tricky form of promotion because an ad, by nature, is trying to sell a product or service. An effective ad will:
evoke emotion
provide a solution to a problem
create interest and provide some education
speak to the right person
have a clear call to action (CTA)
The fitness industry uses many methods in advertising that are harmful to women. Body-neutral and safe spaces will never use techniques such as:
Making false promises (quick results, weight loss, losing inches)
Advertising "free" programs that have a hidden cost when you attend the first meeting
Offer discounts for weight loss
Show before and after photos
Use language that pinpoints changes in physical appearance
Images that don't represent your community
Your Facebook/Instagram paid ads may feel like they are not working. Here's a list of things to test and check before you scrap everything:
The type of ad
Your audience
The visuals (carousel, video, single image)
Your ad copy
The link you use
Your landing page
Your offer/product/service
Promotion is a culmination of all marketing efforts listed above. It takes about eight touch points before someone is ready to buy from you. For example they:
Hear about you from a friend
See your ad on Facebook
See a post from a friend on Instagram
Drive by and see your sign
See your logo as a sponsor for an event
Find you when searching for a service
See you mentioned in an Instagram story
See your ad again on Facebook
Making sure your promotional efforts are consistent is critical to its success. Although it may seem like some methods aren't working, it's just part of getting the ball rolling.
Imagine you have to push a giant round stone. At first, it will seem like nothing is happening, but after some time, the ball will start rolling, and it will take less effort to keep it moving. Moving this giant stone is just like your efforts at promotion.
3 strategy tips for PROMOTION:
Be consistent
Be authentic and mission-driven
Test and refine but don't stop
Price
The final P is price. I've added it to the bottom of the list because it's important to have all other conversations with a potential customer before you get to the price.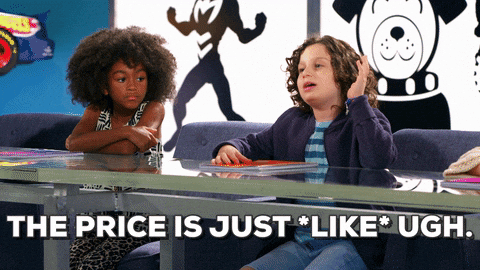 You don't have to give the runaround, but you want to show the value and quality of your business first. Remember why women make a purchase? Price is not on that shortlist.
Paying for a fitness service/product is a non-essential budget item. Spend more time making your product and service high quality, and know that there will be people willing to pay to be a part of your community.
The price for your services has to include all of your business costs, allow for profit, align with competitors, and capture your value. Here are a few strategies for pricing:
Never offer a service for free – your time is valuable
Never discount a service – same as above
Create a price anchor
Fewer options are more effective than too many. I think 3 is the magic number with some back pocket options.
When testing your pricing, you want to have some complaints that it's too high but make sure that number is fewer than 20%. More than 20% may mean that you've outpriced your area or your service isn't showing enough value. Less than 5-8% means you've priced yourself too low, and you could be making more.
It may be tempting to change your pricing if it feels like it's not working but resist the urge. Set your prices and leave them for at least a few enrollment cycles or a few months. Make sure the price is off and not other marketing efforts.
3 strategy tips for PRICE:
Research your area and know what the average rate is
Never offer free services
Create a pricing anchor
As with any strategy, you can't just pick and choose from this list of P's and expect successful marketing efforts. Consistent is queen and being authentic and mission-driven will help you align with the right people.
Women need more safe and positive options for fitness. They are ready to hear from you! Tidy up your efforts, work through this list, and you will create positive change for so many women.